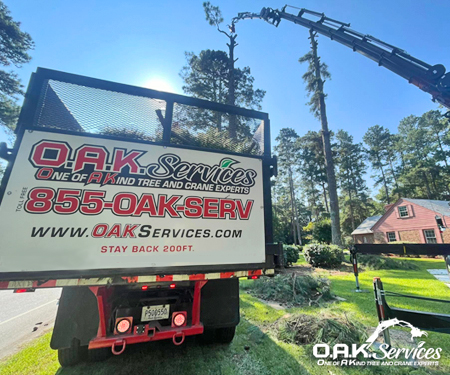 Thank you for visiting the official website of O.A.K. Services. We're located in Aiken, South Carolina, and serve the surrounding areas. Schedule an Arborist consultation today!
Our services include tree trimming, pruning, hazardous tree removal, storm-damaged tree cleanup, stump grinding, and debris hauling. We also help to make the insurance claim process smooth and hassle-free. We also offer 24-hour emergency tree services.
Please use the form below to contact us about scheduling a free consultation. Of course, the fastest way to reach us is by calling 855-625-7378.
We look forward to providing you with the best possible tree service.