Certified, Qualified and Accredited.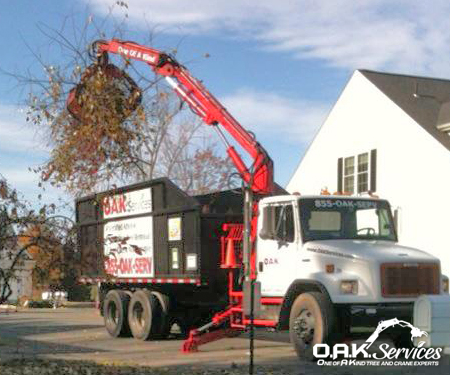 Our tree debris hauling service in Aiken, SC makes your property look amazing again. We're fast, thorough, and pleasantly more affordable than most other tree companies in the area.
Did last night's storm leave the area around your home or business looking like a tree exploded? We make quick work of it and do an amazing job!
Call (803) 443-4080 for a free estimate.

Don't panic if a tree falls on your property or a storm scatters leaves and limbs around your yard.
We have all of the tree equipment needed to remove fallen trees, haul away tree limbs and pick up brush piles.
Tree Debris Hauling Service in Aiken, SC
While it's true that we're located right here in Aiken, we offer our affordable tree debris hauling service throughout the southeast. With storms like tornadoes, hurricanes, and tropical storms, the need for emergency tree and tree limb removal is enormous.
You've seen the TV news when it shows the aftermath of mother nature's fury. Clearing out roadways, properties and other areas need attention right away. Thankfully, O.A.K. Services has all the necessary equipment to get it, clean up, and haul out the tree debris quickly.
We've provided our services as far south as Florida and truth be told, we go almost anywhere else if the need was there. We're passionate about jumping in to help clean up tree debris because we understand the urgency to get back to normal. We're big on family and community and it shows in the amount of repeat and referral business that we receive all the time.
Post Storm Tree Cleanup and Hauling Cost
It's always good to have some kind of idea of what the prices are to clear out your property. In 2023, the average cost for tree debris hauling is between $350 and $750 for smaller jobs and higher for larger ones.
No one can accurately quote you a price over the phone without coming out to see it first. Factors that determine price include the size and scope of the job as well as labor and equipment. Most insurance companies will pay for the cleanup service, but it's almost always affordable.
We provide professional tree debris hauling services in Aiken, Pinecrest, North Augusta, Warrenville, Graniteville, Gloverville, Burnettown, Belvedere, Langley, and Clearwater, SC.