Our Tree Industry Credentials.
The best tree care and tree service professionals in Aiken SC and the surrounding area are heavily credentialed. We are and we're proud to display some of our most important accreditations and affiliations for you here.
Tree Care Industry Association Accredited

TCIA Accreditation is a consumer confidence program that helps clients find tree service companies in the tree care industry that have been inspected and accredited based on adherence to business ethics, technical competence and consumer satisfaction.
Tree Care Industry Association (TCIA), Member

Advancing tree care businesses since 1938 Tree Care Industry Association (TCIA) is the foremost business management resource for the tree care companies like O.A.K. services with tools we can use every day to increase profits lower training costs, retain quality employees and stay a step ahead of continually evolving regulatory issues. Membership in TCIA has been one of the most strategic steps O.A.K. Services has taken to grow our tree care business and rise above our competition.
INTERNATIONAL SOCIETY OF ARBORICULTURE (ISA)
ISA Certified Arborists on Staff, ISA Members on Staff
The International Society of Arboriculture has served the tree care industry for over eighty years as a scientific and educational organization. ISA arborist certification is a nongovernmental, voluntary process by which individuals can document their base of knowledge. Certified Arborists are individuals who have achieved a level of expertise in the art and science of tree care through experience and by passing a comprehensive examination developed by some of the nation's leading experts on tree care.
ISA TREE RISK ASSESSMENT QUALIFIED (TRAQ)

The ISA Tree Risk Assessment Qualification program provides an opportunity for professionals in the arboriculture industry to expand their knowledge through education and training in the fundamentals of tree risk assessment. This qualification promotes the safety of people and property by providing a standardized and systematic process for assessing tree risk. The results of a tree risk assessment can provide tree owners and risk managers with the information to make informed decisions to enhance tree benefits, health, and longevity.
TIMBER OPERATION PROFESSIONALS (TOP) CERTIFIED

The Timber Operations Professional Program is the South Carolina Forestry Association's commitment to raising the professional standard of timber harvesting. TOP is designed to improve safety, efficiency, and environmental protection.
BETTER BUSINESS BUREAU, A+ ACCREDITED BUSINESS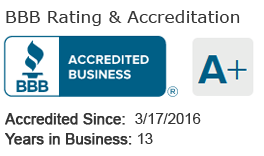 O.A.K. Services is a BBB Accredited Business with an A+ rating. An accredited business must build trust by establishing and maintaining a positive track record in the marketplace, honestly representing products and services, being transparent, honoring promises, being responsive, and embodying integrity.
AIKEN LAND CONSERVANCY (ALC), ADVISORY COMMITTEE

The Aiken Land Conservancy is a private, non-profit organization dedicated to the preservation of open, undeveloped space in Aiken County, South Carolina.
AIKEN CHAMBER OF COMMERCE, AMBASSADOR

O.A.K. Services is proud to be an Aiken Chamber of Commerce Ambassador.
HITCHCOCK WOODS FOUNDATION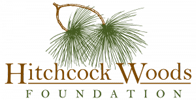 We proudly support the Hitchcock Woods Foundation. Hitchcock Woods in Aiken, South Carolina, is among the largest urban forests in the nation, with about 2,100 acres of forestland resources.
National Crane Assessment And Certification Program (NCCER)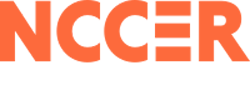 LICENSED & INSURED
O.A.K. Services is fully licensed and insured including Commercial Auto Insurance, General Liability Insurance, and Worker's Comp Insurance.
Click Image To Download