Aiken, SC Tree Services
O.A.K. Services
3039 Charleston Hwy
Aiken, SC 29801
Local: (803) 443-4080
Toll-Free: 1-855-OAK-SERV (625-7378)
www.OAKServices.com
Hours of Operation
24HR Emergency Tree Service
Non-Emergency Hours:
Monday – Friday:       7A – 5P
Saturday & Sunday:  Closed
Tree Certifications & Membership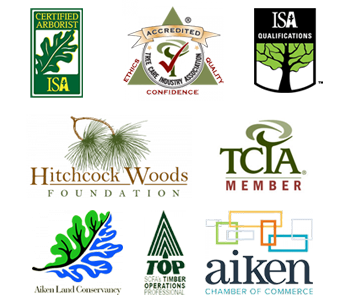 O.A.K. Services is a Professional Tree Service in Aiken, SC. We offer expert tree removal, tree trimming, tree pruning, stump grinding, and emergency tree services. Our service area includes:
Aiken, Pinecrest, North Augusta, Warrenville, Graniteville, Gloverville, Burnettown, Belvedere, Langley, and Clearwater, SC.
"The Most Recommended Tree Service in Aiken, South Carolina..."